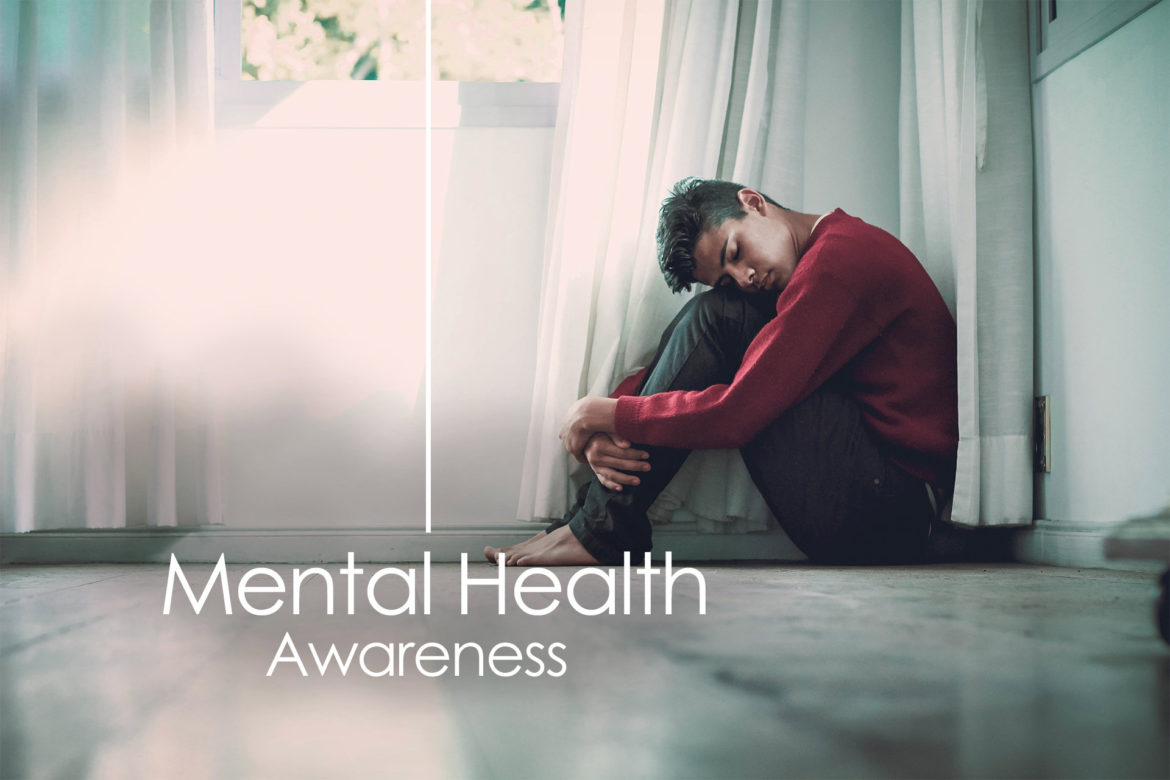 COVID 19 has impacted many people. The most unspoken sufferers are adolescents. They have not only had to stay away from school and their friends but in some cases, also, schooling and education.
It was during this time that people were losing jobs, families were going unfed and parents were , just as much as kids, getting frustrated because of the prevailing helplessness. Due to skewed power dynamics and their vulnerable position, a lot of the adolescents and kids were at the receiving end of abuse – physical, emotional and mental. According to the National Criminal Records Bureau (NCRB), in the year 2020-2021, an average of 350 cases of crimes against children were being reported every day.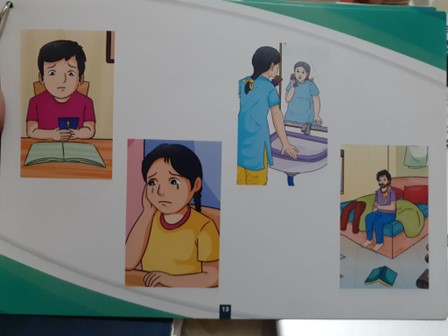 MCKS Trust fund understands the importance of not only one's physical but also mental, emotional and spiritual health. This is why we partnered with MAMTA himc to provide mental health awareness to adolescents. Together, we decided to reach the most rural areas of the country. We chose to start the work in Uttar Pradesh in two of the most economically and socially backward districts of Sitapur and Lakhimpur Kheri. We decided to reach out to kids in over 20 villages of both the districts.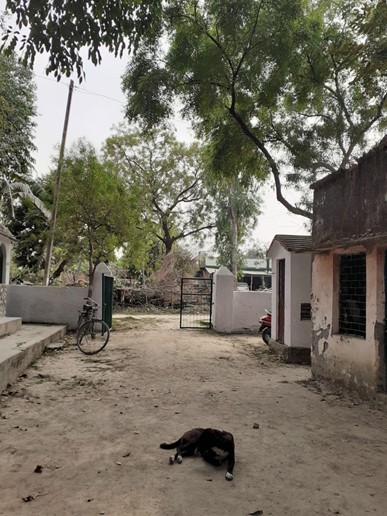 What one would find interesting about working in these districts is the challenges that the team was met with.
In a few urban and semi urban parts of the country, the discussion around mental health is picking up pace. However, social media has made it possible for trends to permeate through the tight geographical boundaries. Kids in the rural areas have access to similar if not the same news, social media apps, popular culture conversation through popular movie stars and social media influencers. While there is an influx of new information, there are walls of old traditions and calcified ideas at the parents and guardians' end. This often leaves these kids feeling lost and confused on how to process the new found information against the age old traditional behaviors in their community.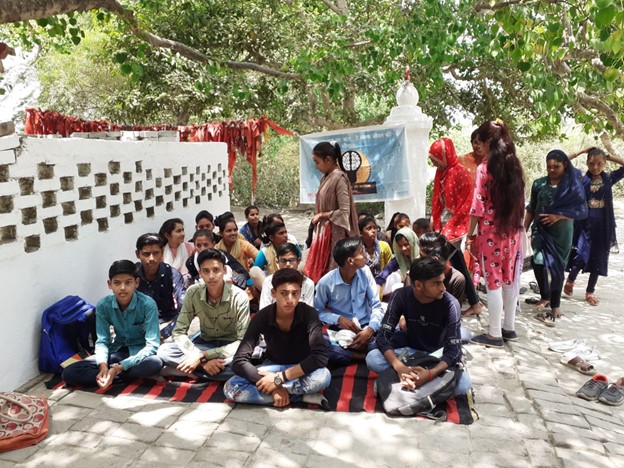 This is where the able team at MAMTA himc comes into the picture. Their community mobilizers go to far flung villages and talk to the adolescents about various issues – from physical changes to mental/ emotional changes that take place during teenage years.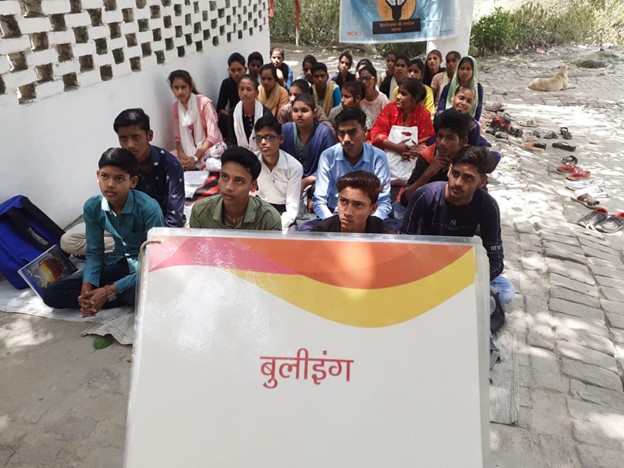 Our field researcher had the most interesting conversation with one of the many kids. The beneficiary told us that ever since 'the ma'am' from MAMTA himc has started to pay them regular visits and talk to them about mental health issues, her fights with her mother have reduced substantially. She said and we quote, " now I understand that all my mother wants is to make sure that I am safe, even if her ways of communicating don't suit me. I don't get as angry anymore."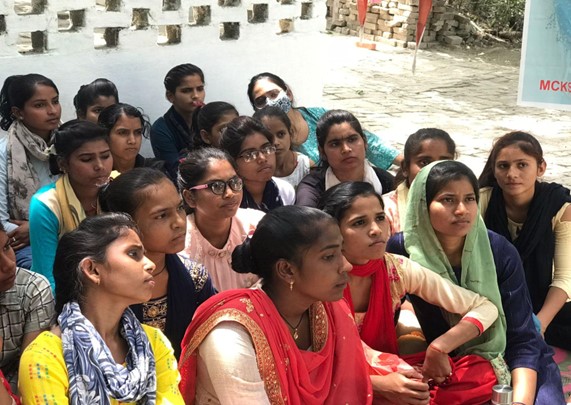 The way in which these kids have not only inculcated the teachings but also have been helping others in their schools is beyond inspiring.
The carefully curated course by MAMTA himc helps these children navigate through important issues like healthy mental, physical and emotional health, signs and symptoms of depression, anxiety, OCD, selfitis and other mental health conditions. The kids learn how to deal with the same and how to approach it all kindly, from an informed point of view. They are also encouraged to reach out to their parents, guardians, peer educators and outreach workers at MAMTA himc.
The modules also deal with the important issue of bullying very sensitively  – its types and the healthy ways to deal with it. Not only that, it also helps the teenagers navigate the tough situation of having bullied someone in the past and how can one correct these behaviors. They are talked to about self confidence, good self image and their role towards the society.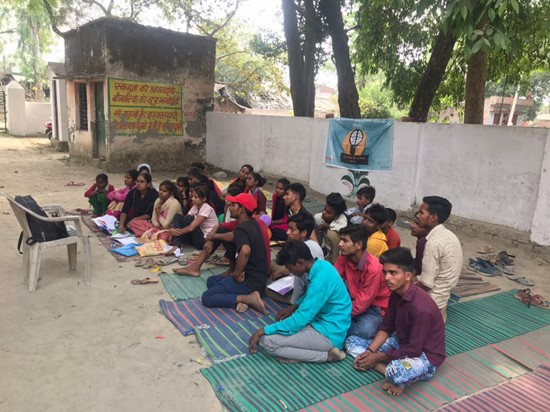 It fills our hearts with a lot of joy to be able to positively contribute to the lives of these impressionable young minds.
We, at MCKS Trust Fund constantly keep ourselves reminded of our motto of the will to create change. We aim at bringing transformation into people's lives so that all of us tread the path of growth and evolution, together and make the world a heaven on earth just like our teacher, Grand Master Choa Kok Sui had envisioned.
It is with the help and generosity of our kind donors that we are able to tread the path and make incremental progress, each passing day.